During the twenty-five years I worked at my favorite law firm (Schwabe Williamson & Wyatt P.C.) the frantic end-of-year financial and compensation activities culminated with preparation for the auditors in the new year.  We had good auditors, but this combat analogy seems fitting: "Auditors are those who arrive after the battle and bayonet the wounded."
Fortunately, there is no similar pressure in the blogging world.  The gurus at WordPress prepared a 2014 Annual report for this blog – replete with graphics and interesting statistics. You can see a summary below which will supplement my own reflections.  But first some context:
Thebeerchaser Tour of Portland Bars, Taverns and Pubs commenced in August 2011 – about six months after I retired as the COO of the law firm.  I had a great career working with lawyers at Schwabe, the Oregon State Bar and in local government, but I was ready for new adventures.  And so with great deliberation, I considered many options.   Based on stringent criteria, it was narrowed to two:
Either hiking the length of the Pacific Crest Trail (PCT) or making a tour of Portland Bars, Taverns and Pubs and blogging about them.  My due diligence involved reviewing past backpacking trips.  Reflecting on these pictures of a hiking trip with my two brothers and brother-in-law on the Eagle Creek Trail in the late '70's added perspective.
I then visited the watering hole that was the inspiration for this hobby – a great dive bar in Dundee named Lumpy's Landing.  There were many similarities to the two options – the 2,663 mile hike or the multi-year bar tour.
First, both require use of a compass or GPS to get to remote and sometimes obscure locations not adequately marked with signs and not generally seen as desirable by others.
Secondly, the subpar menu for each option would not be the diverse and tasty culinary delights one is used to at home.  (Example: Kiskie's powdered eggs on the trail and Hot Mama sausages or pickled hard-boiled eggs – a staple at most dive bars.
Finally, it all "boiled down" to liquid.  In order to avoid the gastro-intestinal distress of giardia, purifying all water by filter, tablets or boiling is required on the PCT.  However, only a few dive bars would require this step on a Bar Tour.
And when dive bar potability issues are manifest, there is always PBR – usually cold although at other temperatures still a good option.  (This provides a good chance to take umbrage with an Oregonian movie reviewer who used the following inappropriate analogy when panning a 2014 film:  "….But it had all the zing of a can of flat Pabst.")   
So the bar option was chosen and initiating Thebeerchaser's Tour of Portland  Bars, Taverns and Pubs was a wonderful decision.  My initial intent to restrict this journey to just Portland venues was soon discarded.
Thus, followers of this blog have seen reviews of bars in Europe, Alaska, the Oregon Coast, Eastern Oregon, Washington and Colorado (18 visited but not yet posted).
So three years and five months later, what has been accomplished keeping in mind my forty-years in management were often focused on performance metrics?
In the chart below, the right column is the average number of days between bar reviews for each year although it should be kept in mind that a repeat visit to each bar is generally the case to ensure accurate reporting and not reflected.
| | | | |
| --- | --- | --- | --- |
| Year | Days | Bar Reviews | Avg. Days |
| 2011 | 146 | 8 | 18.3 |
| 2012 | 366 | 24 | 15.3 |
| 2013 | 365 | 29 | 12.6 |
| 2014 | 365 | 34 | 10.7 |
| | 1242 | 95 | 13.1 |
Thus you can see that intensity has increased each year and while I do not want to regress to GAAP (Generally Accepted Accounting Principles), the statistics are not accrual-based i.e. there are 18 bars and micro-breweries we visited in a wonderful fall 2014 trip to Colorado that aren't included in the count and will be posted in early 2015.  This is also a good time to multi-task with both a bar and accountant joke:
A guy in a bar leans over to the guy next to him and says, 'Want to hear an accountant joke?  The guy next to him replies, 'Well, before you tell that joke, you should know that I'm 6 feet tall, 200 pounds, and make me living as an accountant. And the guy sitting next to me is 6'2″ tall, 225 pounds, and he's an accountant too. Now, do you still want to tell that joke?'
The first guy says, 'No, I don't want to have to explain it two times.'
That said, those who are interested in statistics (like the drunk using a lamppost – more for support than illumination…) may be interested that the standard deviation from the mean during those four years is 3.27 days demonstrating reasonable volatility and thus stability in frequency of visits.
So before I conclude by briefing you on the venues visited during 2014, take a look at Thebeerchaser's Annual Report compiled by WordPress.  I am most proud that in December, the blog surpassed the 40,000 views threshold – from those searching the internet in 115 countries – even those where a limb or appendage might be cut off if you are caught drinking my favorite beverage.
The report below also does not mention the distinguished individuals I have tried to recognize with the designation "Beerchaser of the Quarter"  – an eclectic group ranging from war heroes I know personally to authors to academicians to coaches and even the crew of the USS Constitution based on its famous albeit fictitious voyage in 1798.  A summary of these "honorees" for 2014 follows and to see the others, check out the blog.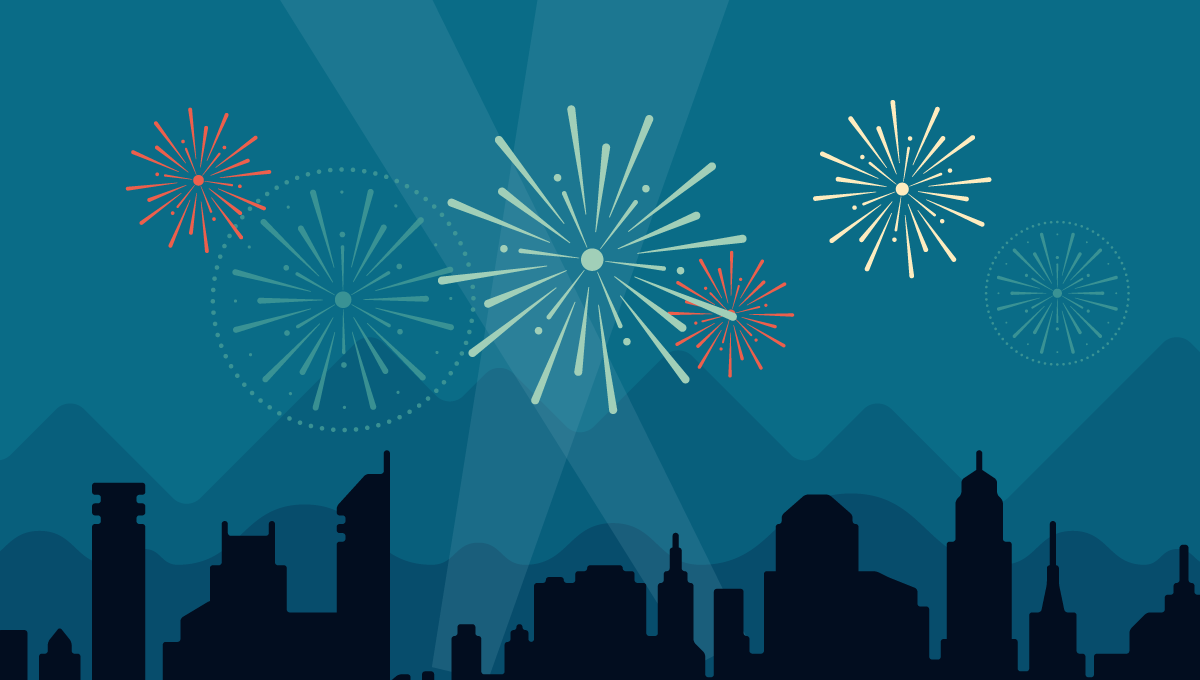 Here's an excerpt:
The concert hall at the Sydney Opera House holds 2,700 people. This blog was viewed about 18,000 times in 2014. If it were a concert at Sydney Opera House, it would take about 7 sold-out performances for that many people to see it.
Click here to see the complete report.
 2014 Establishments Visited and Reveiwed
Now remember, the thirty-four venues visited in 2014 do not include the eighteen varied and wonderful bars and micro-breweries we had the privilege of frequenting on our Colorado trip this fall, but here's the breakdown:
Dive Bars (9) – Club 21 and Sandy Hut in Portland, Nauti Mermaid, Old Oregon Saloon, Sportsman Pub and Grub on the Central Oregon Coast and Lumpy's Landing in Dundee (a revisit from 2011). 
Neighborhood Bars (9) – Stamtisch, Lost and Found, Bazi Bier Brasserie, Crackerjacks, Quimbys, Saraveza, Richmond and Nest in Portland and the Mad Dog Tavern in Newport on the coast.     
———————
Historic Bars (4) – Skyline Tavern in Portland, Bay Haven Inn and Snug Harbor on the Central Oregon Coast and Red Dog Saloon in Juneau, Alaska.
——————
Sports  Bars (2) – Cheerful Bullpen and Marathon Taverna in Portland
—————–
Miscellaneous (4) – Sniff Café and Peda-lounge (not a bar per se') in Portland, Oar House and Hoover's on the Central Oregon Coast    
———-
                 Brew Pubs (5) – Roadhouse 101/Rusty Truck Brewery and the Pelican Brew Pub on the Central Oregon Coast and Haines Brewery, Glacier Brewhouse and Snow Goose Bar/Sleeping Lady Brewery in Alaska.
Bottle Shops (1) – BeerMongers in Portland
————————
Beerchasers of the Quarter – I am pleased to have spent time and chronicled the remarkable careers, contributions and charismatic personalities of the following individuals in 2014:
 Art Vandelay – Entrepreneur, lawyer, philanthropist and voted "Most Likely" at his high school alma mater.
————————–
Brian Doyle – Award-winning Northwest author and editor of Portland, the University of Portland's outstanding and lauded quarterly publication.
——————————-
Steve Lawrence – Attorney and now Mayor of The Dalles.  Awarded two bronze stars for service in the Viet Nam conflict.
Jack Faust – Attorney, award-winning Portland media personality and former military intelligence officer during the Korean conflict.
——
In a self-critique, I noted that during the last three years there have been no female recipients of Thebeerchaser-of-the-Quarter award.  Along with working on lowering the average days between bar visits, that will be a goal in 2015.  Stay tuned!!
While it's not the Pacific Crest Trail, we will continue to blaze trails in the bar scene.  And for those who have discovered and frequent their own favorite Portland bars – ones that are not included in the 57 reviewed so far by Thebeerchaser, please let me know.  With some perseverance and effort, it may not take 10.7 days for me to get there.
Happy New Year